Hi! We are Legacy Business Consulting.
Megan is a highly accomplished professional with a diverse educational background and a passion for guiding clients towards long-term success. She holds a Bachelor of Arts degree from Texas Lutheran University and is certified in QuickBooks Online. In addition, she possesses a Master of Science in Accounting and a Masters in Educational Leadership.

With a strong foundation in teaching, Megan brings a unique perspective to her work, consistently striving to help clients implement best practices. Her teaching background enhances her ability to provide valuable guidance and support to businesses, ensuring they adopt effective strategies for sustainable growth.

Having spent 11 years with a family-owned business in San Antonio, Megan transitioned to a CPA firm in 2019. In her roles as a senior accountant and supervisor, she actively participated in program conversion, implemented new policies and procedures, conducted audits, managed payroll, and prepared monthly financial reports.

In the face of the pandemic and widespread job losses, Megan made a pivotal decision to leave her corporate career behind and establish Legacy Business Consulting. The driving force behind this choice was her desire to assist businesses that were left struggling in the aftermath of the crisis. Through Legacy Business Consulting, Megan aims to create a lasting legacy that her family can be proud of, dedicating her expertise to supporting and empowering businesses in their pursuit of success.
Rachel brings a wealth of experience and expertise to Legacy Business Consulting. With over 10 years in accounting, she has an exceptional eye for detail and financial management skills. Her passion for empowering small businesses, combined with her knowledge in bookkeeping and business operations, makes her a valuable asset. Rachel's background as both an Athletic Trainer and an accountant offers a unique perspective, allowing her to provide tailored solutions to all clients. With a deep understanding of the local market, she is a valuable asset to any organization looking for assistance with financial operations. Rachel is committed to helping businesses grow and thrive in the La Vernia community.
Bookkeeper/ Administrative Assistant
Taylor's diverse skills and experience bring a unique perspective to ensure your business succeeds. With expertise in government construction contracts, accounts payable and a background in early childhood education, she brings a unique blend of financial knowledge and a passion for education. Taylor's career spans teaching, directing child care centers, and assisting entrepreneurs in establishing new businesses. Outside of work, she enjoys quality time outdoors with her three daughters, two of whom play softball and loves organization. Taylor never misses an opportunity to cheer on the Houston Astros. She is ready to contribute her expertise to support your business's growth and reach its goals.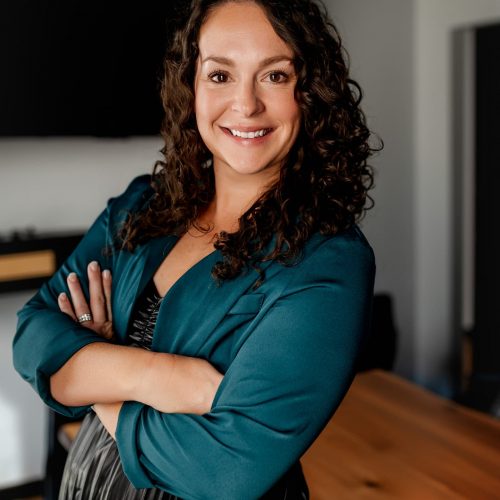 Kaitlyn has an impressive academic background, with a degree in accounting from Texas Christian University and Texas Lutheran University. She worked as an auditor for a public accounting firm, and an internal auditor at a credit union. Outside of work, Kaitlyn has 3 kids who are all very active in sports, and she loves spending quality time with her family. She also enjoys working out/CrossFit and has been a family photographer (Kaitlyn Smith Photography) for 15 years.
Jana Presley has lived within La Vernia for the past 7 years along with her family. With a degree in accounting and a background in sales and insurance with an additional education background, she's always had a passion for helping people. When it comes to navigating an individual's needs regarding finances, personal goals and planning for their future, Jana enjoys tackling the task while remaining personable, reliable and timely.  Jana enjoys problem solving and helping the individuals she meets with feel like their goals are attainable, because they are. She shares that sometimes people just need a push in the right direction or a plan on where to start–and that's where she comes in! Outside of work, Jana enjoys watching baseball, listening to live music and traveling with her loved ones. She looks forward to working with you as you pursue your dreams while meeting the goals you have for your business.
CBO (Chief Barking Officer)

Rip the adorable yellow Labrador Retriever, holds the esteemed position of Chief Barking Officer. With his wagging tail and friendly disposition, he brings joy and positivity to the office every day.
In his spare time, Rip enjoys playing fetch with his favorite squeaky toy and attending doggy networking events, where he proudly represents the Legacy Business Consulting firm. He is a true ambassador for the company and never misses an opportunity to make new friends and show off his impeccable accounting skills. His charming personality and excellent manners (learned from A Better Dog Training), make Rip more than just a well-trained Chief Barking Officer. His presence at the office is a constant reminder that even in the serious world of accounting, a little bit of cuteness, dog kisses, and happiness can go a long way.
We are committed to fostering a culture of integrity, proactivity, and financial security. With our team taking proactive measures to improve their financial strength and drive our business forward, we can ensure our customers are always experiencing the highest level of financial security. We're focused on providing continuous service and experiences that our customers deserve and can trust.
We provide companies with the support and knowledge they need through comprehensive financial advisory services. Through innovative, efficient, and transparent processes, we create, support, and enhance the individualized goals of our clients.
Interested in a career with LBC?